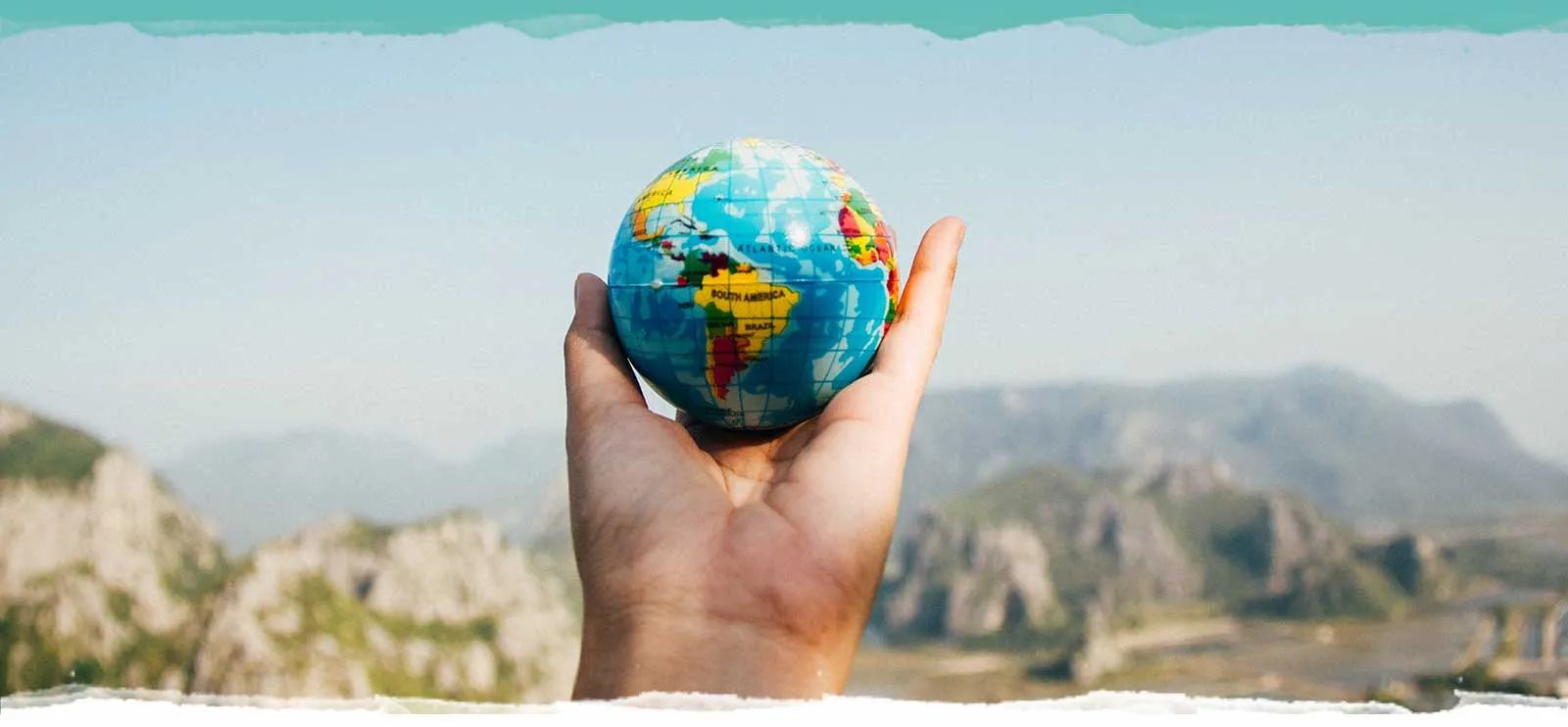 Certifications
Mini MBA
This Mini-MBA program provided me with a robust set of core business skills, essential tools, and a foundational 360-degree understanding of management principles.
The curriculum and content of this Mini-MBA were carefully developed by management experts who know which skills really matter to succeed in today's complex business world.
The six courses that I mastered in this program are : International Business & Economics, Essential Management, Human Resource Management, Strategy & Operations, Finance & Accounting, and Marketing & Communications.
The various case studies and business examples I worked through are some of the largest and most innovative companies around the world. Included: Mercedes-Benz, Apple, Adidas, Microsoft, Starbucks, University of Oxford, Google, Nike, W.T.O. just to name a few. These case studies and examples summarize the key takeaways of each course.
Completing this Mini MBA Program I gained the confidence to help Individuals, Entrepreneurs, and Business Owners, small and large.
Life Coaching
To help you analyze your current lives and help you understand why you feel unmotivated or stuck.
By me asking relevant and insightful questions, I can give you direction to your thinking and encourage you to self-explore and self-examine your own needs and desires.
Giving support and guidance can help you go on to live happier, richer and more meaningful lives.
Helping you own your goals.
My empathetic support will encourage people to achieve success and happiness faster than they may have been able to do on their own.
Business Consulting
Consulting is more than giving advice.
Here are four fundamental objectives, arranged hierarchically:
Providing information to a client
Solving a client's problems
Facilitating client learning—that is, teaching clients how to resolve similar problems in the future
Permanently improving organizational effectiveness
Disability Rights Advocate
What I do as a disability advocate
Disability advocacy may include:
Providing information to people with disabilities, about their human rights and identifying instances of discrimination.
Assisting people with disabilities to uphold their rights by speaking with and writing to people and organizations to raise awareness of problems and seek solutions.
Campaigning for social change by speaking to the media to raise awareness and highlight situations where people with disabilities are treated unfairly.
My skills as a disability advocate, include:
Disability awareness, how to communicate with and support people with different disabilities.
Applying a human rights approach to advocacy.
As a professional disability advocate, I often develop these skills through in-house customized training within disability advocacy organizations, or through a range of community-based short training programs.
Disability advocacy is not:
Providing counseling
Making decisions for another person
Providing mediation
Providing case management
Advocates can speak out for themselves or for others who are at risk of being disadvantaged or treated improperly as a result of a disability. This can include missing out on jobs or services, being pressured to make a decision or choice, or being abused or neglected.
Human Rights Consultant
I am certified and skilled to help you and your business understand Human Rights. This certification provides me with the most transparent professional development breaking down everything I need to know about human rights consultant and be able to deliver workshops, seminars, and classes on human rights education to others.
SKILLS / KNOWLEDGE
Human Rights, Human Rights Consulting, Policy Advisor, Analyzing Human Rights Issues,
Knowledge of the Universal Declaration of Human Rights,
Knowledge of the different human rights systems,
Basic principles of human rights legislation,
Human Rights Advocacy, Human Rights Systems,
Human Rights Education, Discrimination, and
Social Security.
"Together Reach New Heights."
United States Institute of Diplomacy and Human Rights
Certificate of Achievement
Dates 1-5 December, 2022
Disability Rights Advocate
For activity participating and getting equipped with advocacy skills on disability rights, diversity, & inclusion at the International Summit on Disability Rights in Istanbul Turkey 2022.
Assistance for Business Clinic, Montana Department of Labor & Industry
The A.B.C. is designed to assist new and established businesses, accountants, bookkeepers, human resource professionals, and many others with proactively preventing unnecessary claims and/or charges by providing updated information on unemployment insurance, workers' compensation coverage, safety, OSHA regulations, overtime, and many more.
Success Habits
I will teach you how to adopt a calmer outlook on life, which in turn will improve your mental and physical health.
Help you improve your resilience, meaning you will be able to cope more easily with the demands of your work.
If you mentor others at work, I will help you pass on useful tips that will help them succeed.
Positive psychology, as it will help you appreciate why some people are more successful than others.
Problem Solving
Problem solving is a skill that you need in every single area of your life. From facing unexpected issues at home to confronting workplace challenges, problem solving skills are essential. For those in the business world, not having these skills can be the difference between lucrative success and massive failure.
Coming up with ways in which to identify, address and solve problems is not always easy. Thankfully, there are a few key techniques and methods that you can master, making problem solving a much less daunting task.
We will go into detail regarding problem solving, including the important problem solving skills that you need to develop.
I begin by giving you a brief introduction to problem solving, along with a discussion of the very basic steps involved.
Next, we discuss the process that you can go through in order to identify why a problem is occurring, along with a step-by-step guide to implementing this strategy in your life.
I also review a four-phase problem solving technique that is commonly used in workplaces .
Finally, I review the five steps you need to correct an issue once you have identified
The Art of Persuasion
Learning how to become more persuasive in your everyday life without resorting to aggression.
Being able to participate in more productive conversations.
Understanding why people tend to display the habits they do.
Learning how to use simple persuasive techniques in your everyday speech.
Learning how to construct a persuasive argument in just a few simple steps.
Learning Strategies
If you are a student, I will help you remember important information during exams and assessed tasks.
If you need to learn a new skill at work, I will help you pick it up quickly.
If you work as a teacher or trainer, I will help you teach your students, managers etc. how to learn.
You will benefit from this brief insight into how we remember information.
If you are a parent, I will help you support your child or teenager during their school years.
Memory Enhancement
Improving your memory will make you more effective at work.
Improving your memory will help improve your confidence in social situations, as you are less likely to forget names and other key details.
Enhancing your memory will slow natural age-related decline, which will improve your quality of life into old age.
If you are a student, I will help you improve your grades and approach your studies with confidence.
Program Your Mind for Success
Your actions aren't the sole determinant of your success – your mindset is also important. The way you see the world, frame your goals, and the approach you take towards failure will make a big difference in every area of your life. If you aren't sure how to clarify your personal goals, I will help you clarify your vision.
If you want to lift your mood and adopt a more positive outlook on life, I will help change your perspective.
I will help you feel empowered to make changes in your life.
You will learn how to improve your emotional stability, which will help you succeed at work and home.
You will be more willing to take risks because you will no longer fear setbacks.
Effective Decision Making
Every day, you are faced with millions of choices. Decisions are everywhere, from the moment you wake up until the moment you go to bed. Some, such as what to wear that day, are minor, while others, such as what course of action to take with your personal and business, who to hire or what policies to enact, are much more major. Learning about the benefits of emotional, intuitive and rational reasoning
Understanding detailed information regarding decision-making pitfalls, such as confirmation bias and anchoring
Learning how to make the best decisions possible for you, your organization and its future needs
Understanding and being able to put into practice each of the five decision-making steps
Understanding the value of evaluation, once the decision has been made
Improve Your Social Skills
Good social skills are essential for success in every area of life. People who are willing and able to make positive connections with others are also mentally and physically healthier.
You will appear more confident and credible at work, which will improve your professional reputation and job prospects
You will enjoy greater rapport with your co-workers, which will enhance your general job satisfaction
You will experience a greater sense of connection in your personal relationships
If you want to make new friends, this skill I coach will help you expand your social circle
Communication Basics
Sound communication skills are vital to your success in the workplace and personal life. Unfortunately, many people find it hard to communicate or decode spoken and written messages. This can give rise to arguments and misunderstandings.
I will provide you with an insight into the pillars of communication, and how you can use them to enhance your relationships at work and at home.
Reliable communication is essential to all healthy relationships, It's relevant to people working in any sector
If you are responsible for resolving disputes at work, I will give you an insight into how conflict can arise in the first place
If you train others as part of your job, I will help you get your message across quickly and easily
If you work with people from diverse backgrounds, I will help bridge the gap by teaching you how to work successfully with anyone
Cognitive Behavioral Therapy (CBT)
Cognitive Behavioral Therapy (CBT) has emerged as one of the most effective treatments for a wide range of psychological problems. By helping a client understand how their thoughts, feelings, and behaviors interact to maintain faulty patterns of thinking, CBT assists them in developing a more constructive approach to problem-solving and life in general.
How to develop listening skills that promote client disclosure and how to communicate empathy.
How to help clients identify their irrational beliefs and how the ABC model is used to guide CBT through coaching .
I use CBT methods as a way into present thinking and moving forward in your thoughts, actions, feelings and life
Please note any psychological problem related in clients past to now needs to be referred to a licensed therapist.
Public Speaking
Whether you want to boost your professional growth, scale up your business, persuade, inspire, or just motivate your team, public speaking is a must-have skill. However, it is not just enough to give a public speech – you have to do it right.
How you are perceived and the conclusions that people make about how professional you are will be greatly influenced by the confidence you exude when making your presentation. Spending adequate time on preparation is therefore a must, if you are to have a successful and memorable speech. I will skillfully coach you on how to effectively speak in your atmosphere and own your presentation with confidence.
Negotiation Skills
The skill of negotiating is one that is prized among hiring managers as one of the best business skills to have, I will prepare you to negotiate with colleagues, other business people, customers, and almost anyone. Upon completion, you will have the ability to work out any impossible situation simply by relying on what you have been coached through powerful questioning.
Business Basics
Have you always dreamed of starting your own business? Do you need the skills and knowledge to start your own business and achieve success? Have you finished school and are thinking of entering the business world and want to boost your career from the start?
Understanding the importance of a business plan and how to start your own business.
How to set goals and tackle issues
Know why you need a website, what to include and how to market it effectively.
Know when it's time to grow your business, know the pitfalls and how to deal with the future.
Tidbit I will coach you through your vision and help you gain knowledge within this sector. I have very good contacts and referrals some of my contacts are local some can be used far away.
Mindfulness
Provides a comprehensive introduction to the art of mindfulness and the real life physical and emotional benefits that it offers to those who practice it.
From learning about mindfulness history, through to the situations it can help with.
Mind exercises to follow and practice, a thorough grounding in this simple but highly effective antidote for the stress of modern life.
The art of mindfulness will set you on the route to a calmer, happier, more fulfilling life.
Mindfulness can improve our daily lives, and how to reprogram persistent negative thinking and automatic reactions.
Mindfulness can improve leadership, management skills, open your mind to new ideas and new possibilities.
Tidbit as a life coach I also have a life coach. I have been coached for going on 7 years. Mindfulness is what my life coach and I work on each session. I start my day in meditation and meditate each night before bed. Being present in the mind is a powerful tool. Our minds is a race car with lots of horsepower/speed and is always processing data. Mindfulness meditations helps us get rid of spam and process what's important to us.